WELCOME TO THE HOUSE OF CHEF
Sébastien Tantot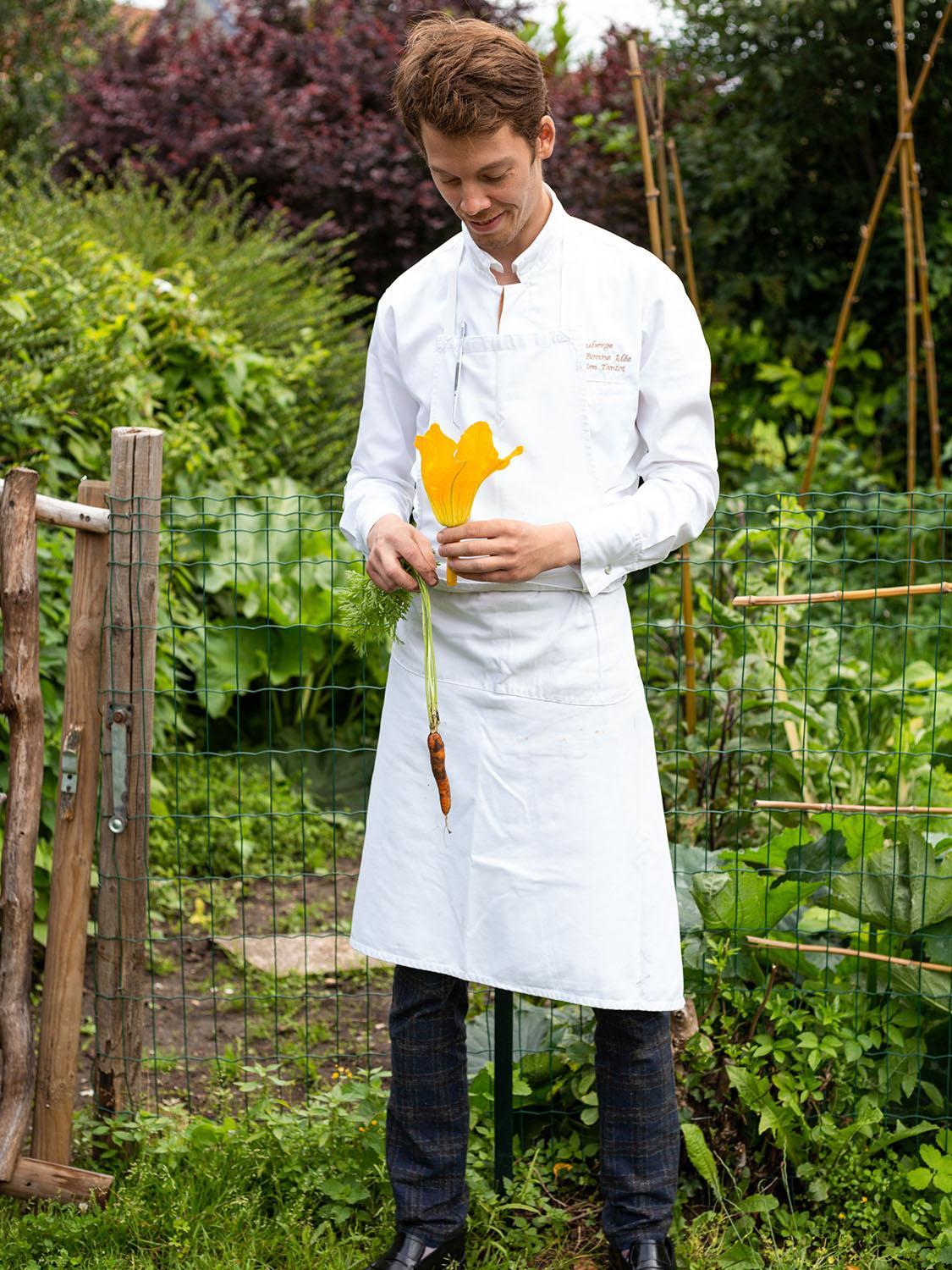 A WORD FROM THE CHEF
I had to get to know myself before offering this intimate cuisine.
A gastronomic restaurant near Compiègne
In the heart of the forest of Compiègne, in the small medieval village of Saint-Jean-aux-Bois, founded in the 10th century, an unmissable village or its authenticity, the richness of its heritage and its exceptional location, a real nest in the greenery, chef Sébastien Tantot has decided to allow his culinary art to express itself by taking over the stoves of the gastronomic restaurant À la Bonne Idée, a Michelin-starred restaurant and a five-A restaurant in the Atabula guide. As a native of the Picardy region, chef and pastry chef Sébastien Tantot intends to make his new exceptional table radiate throughout the Hauts-de-France region after spending more than a dozen years in three-star restaurants and renowned palaces.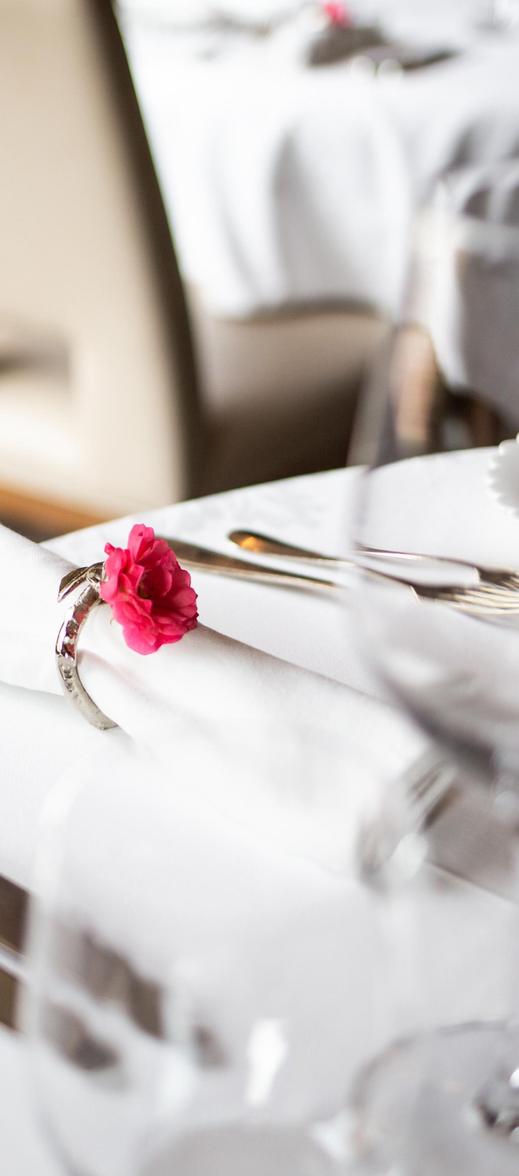 SIGNATURE DISH
Stained glass window of pike-perch a tribute
to Saint-Jean-aux-Bois
SIGNATURE DISH
Arctic char, extraction of its flesh and tarragon
SIGNATURE DISH
Mara flexibility, red fruits from our market gardeners
Cuisine as confidence
Passionate about art, and in a constant quest for transparency, whether aesthetic, physical, emotional or operational, chef Sébastien Tantot sees his cuisine as a confidence that he delivers generously to his guests. Each dish is a reflection of an important moment in his life, but also of his passions and his struggles, which he conveys without detour on a plate.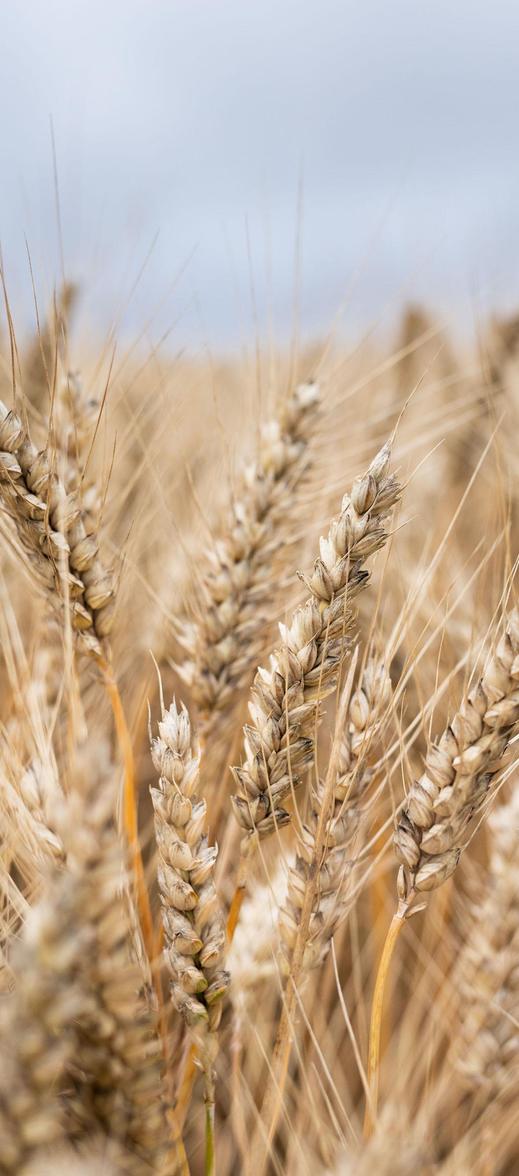 A vegetable garden restaurant
As an adept of short circuit and reasoned agriculture, chef Sébastien Tantot cultivates part of his vegetables directly in three vegetable gardens that he created during the lockdown in Saint-Jean-aux-Bois. This is a way for him to create a direct link between the field and the kitchen.
La Table de César
In addition to the gastronomic restaurant, chef Sébastien Tantot has also taken up the challenge of opening a second restaurant, named in tribute to his son, "La Table de César", where he offers simple family and gourmet cuisine in three atypical locations in France. You can find La Table de César by chef Sébastien Tantot in Saint-Jean-aux-Bois (60579), Ramatuelle (83101) and Moustiers-Sainte-Marie (04360).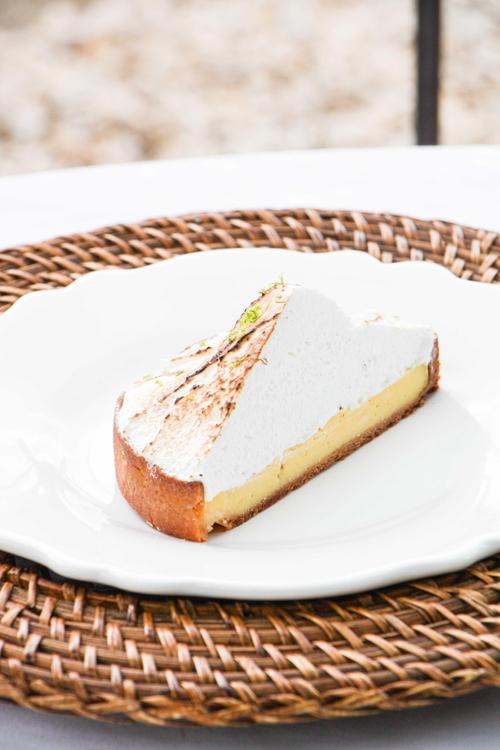 A 3-star

Hotel
The Auberge À la Bonne Idée, a three-star hotel located in the middle of the regional park of the forest of Compiègne, welcomes you all year long in a bucolic and rural setting to spend a pleasant stay with your family or with your significant other.
Take advantage of a magical moment out of time in our charming inn to recharge your batteries and discover all the emblematic sites of our region: the Compiègne Castle, the Pierrefonds Castle, the Clairière de l'Armistice, the Compiègne Golf Course, the Compiègne Equestrian Park, the Compiègne Racecourse, etc.
A special corporate seminar offer
Organize all your seminars at the Auberge À la Bonne Idée! Specially designed for companies, we offer you a "Residential Seminar*" package at the price of 295€ incl. tax (268,18 € excl. tax) per person including :
Complimentary coffee: hot drinks, orange juice and biscuits
A meeting room equipped with a screen and a paper-board
Lunch and dinner; Menus (starter, main course, dessert) prepared by the chef according to market products (wine, water and coffee included)
Snack breaks (one in the morning and one in the afternoon; both consisting of orange juice, hot drinks and homemade cakes)
Accommodation in our three-star hotel
Breakfast
*Maximum capacity of 30 people
The store
Chef Sébastien Tantot offers a fine selection of quality artisanal products from the know-how of French haute gastronomy. In love with art, Sébastien Tantot also introduces you to artists he personally appreciates.